We are delighted to announce that our new release "What Do You Want" has just been selected for airplay on BBC Introducing West Midlands on Saturday 15th May 2021 between 8 pm and 10 pm (BBC WM 95.6).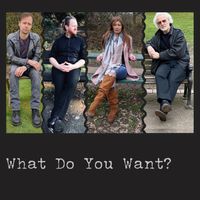 The track release notes: "Will a one night stand develop into a committed relationship?  Deep uncertainties, wistfulness, hope, frustration and despair cry out in the lyrics, spiralling arpeggios and dark pulsating rhythm, all of which drive towards an inevitable conclusion."
This is brilliant news for us as we begin to build towards our live performances at various gigs after lockdown eases - hopefully you will come along and support us when we play at a venue near you!