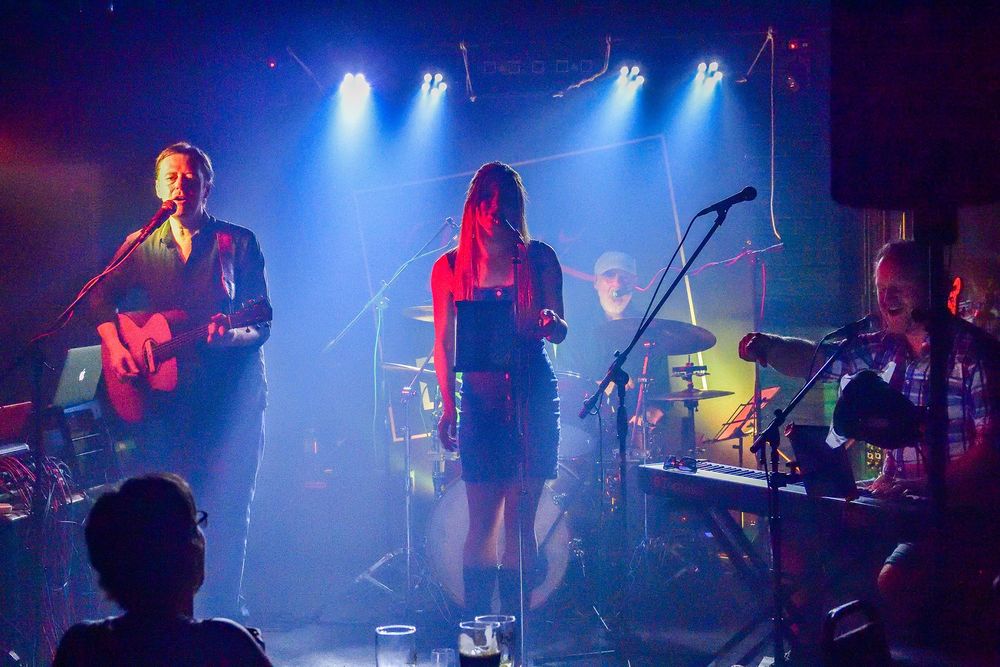 "

Well what can I say about this band, one word - fantastic ! Their original songs are well penned and their arrangement of covers are first class. I have seen numerous bands in my years as a promoter at The Breedon Bar and Roadhouse, now at The Station Kings Heath which is where I booked Tayz and The Drolls on Sunday 12th December. One of the best bands I had the priviledge of seeing. Look out for this band you wont be disappointed." - Sue Fear
"

"We had a fantastic time and were so very impressed, you must all be very happy with how it went. We are the proud owners of your new EP, and I shall have it playing in the car later, just like that scene from Wayne's world!" (Pete D), "It was super to hear some great live music again - thanks for the invite and please update me on future gigs" (Andrew S), Fantastic gig - love the "hey" "ho"" (Mark A), "It was a magnificent evening. The music was outstanding!" (Wendy E), "It was a really lovely evening and the music was brilliant !!!" (Abbie S)", "What a great evening. Reminded me of our old Ronnie Scott's days!!" (Sue C)." - Various people attending The Station for our EP release party Thursday 19th August 2021
"

We were delighted to get such a great review from Shaun, manager at The Fighting Cocks "Thanks to @tayzandthedrolls for their amazing set.  Watch this space as we will have them back for a full set soon". " - Shaun, manager at The Fighting Cocks, Moseley, following our acoustic set on 23rd July 2021
"

"Highly experienced musicians - we will hopefully soon see Tayz & the Drolls back out on the road where they belong. Regarding their track "What Do You Want" - it's intriguing isn't it, very intriguing!"" - Alex Noble
"

Loved that, loved that! (regarding "Sometimes") Tayz & the Drolls, clearly influenced by Adele, Fleetwood Mac and Billie Eilish. Thank you for the great track ..." - Alex Noble
"

Just want to say again, how much I enjoyed the gig and the band's performance. Great chemistry between you all and I LOVED the originals (the covers were also great, but the originals were really special.)" - Jess S.
— Live gig at Joe Joe Jims, Birmingham, September 2019
"

Very cool hearing the progress the band makes from song to song.  Lovely tunes with some tasty drum parts! " - Jack J.  Professional musician
— Review of "Sometimes"
Download your press kit here!
Enquiries - we will be happy to return your call!